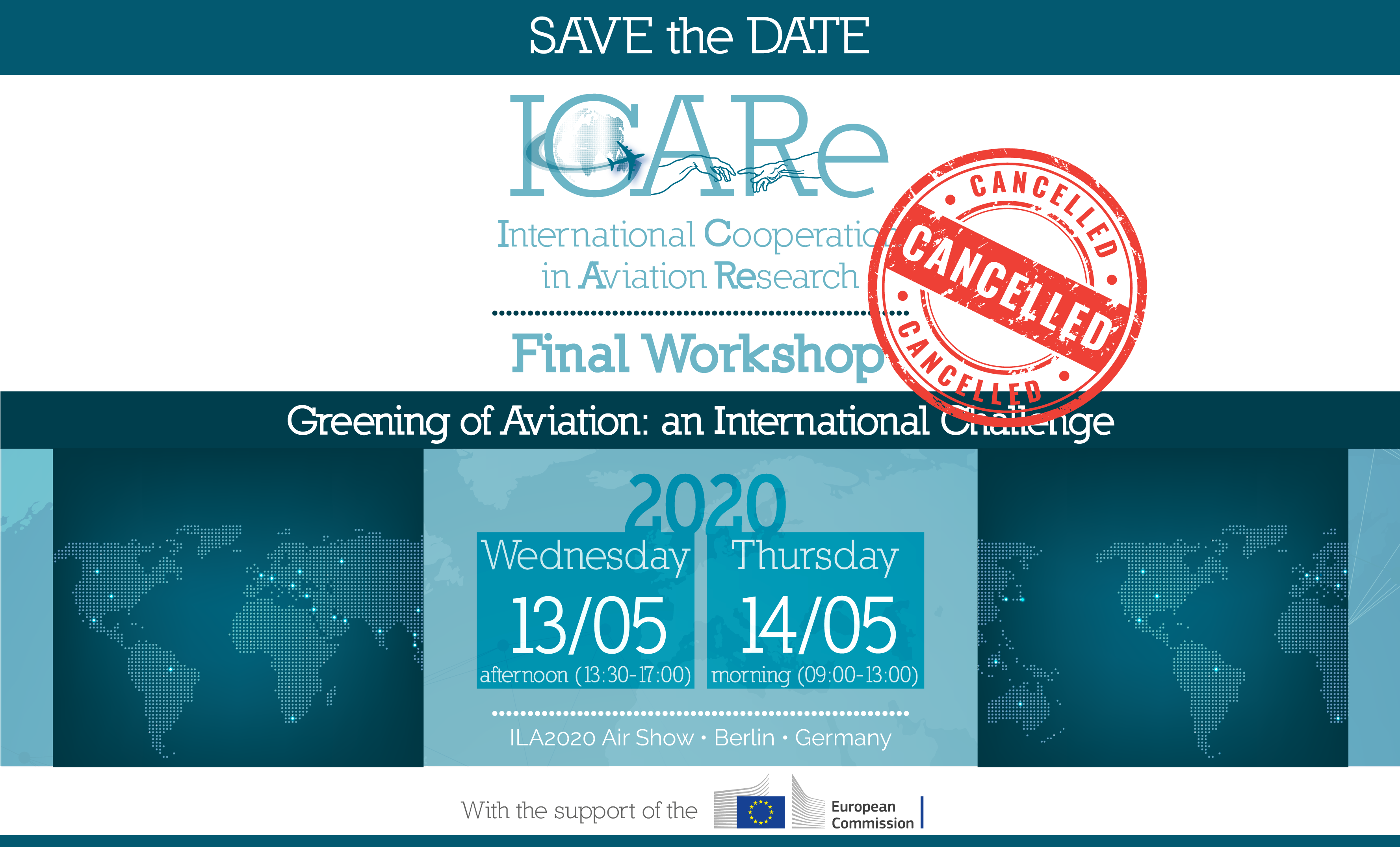 ICARe Workshop on "Greening of aviation, an International Challenge"
Due to the COVID-19 outbreak, the final communication & dissemination event of the project which was planned to take place in the frame of ILA Berlin (13-14 May 2020) has been cancelled. The ICARe consortium is currently examining alternative scenarios in order to publicly communicate the achievements of the project. The objective is to give the floor to high level representatives from the international stakeholders, the EC Administration, and the European aviation to "virtually" present their position with regards to international cooperation in aviation research.

Stay connected with ICARe! All updates will be available on the official website.